Photo gallery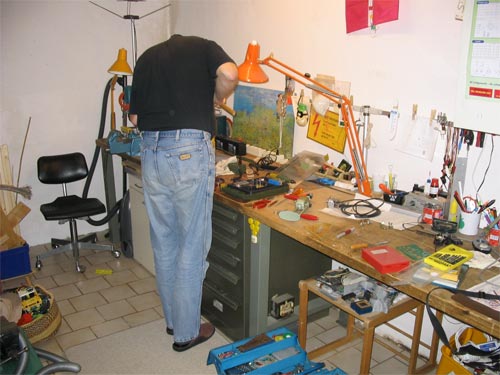 view into my workshop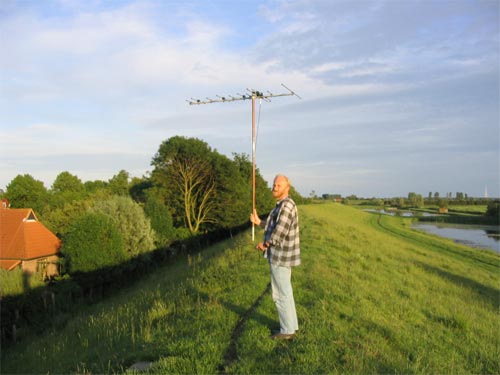 baering on the dyke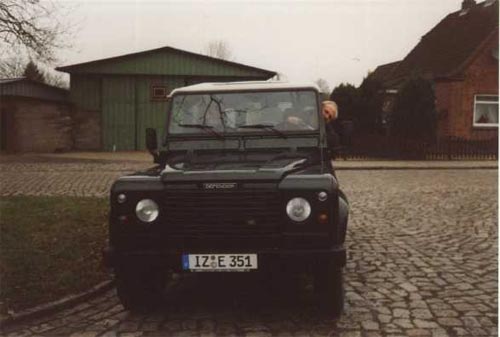 test drive in the LandRover Defender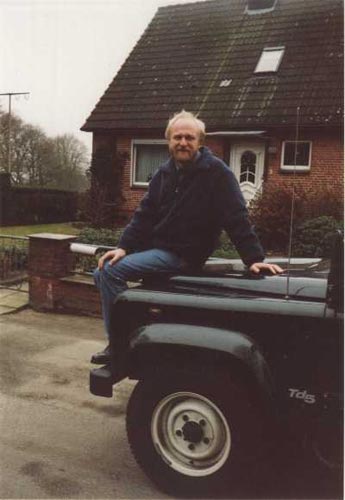 ... still my dream car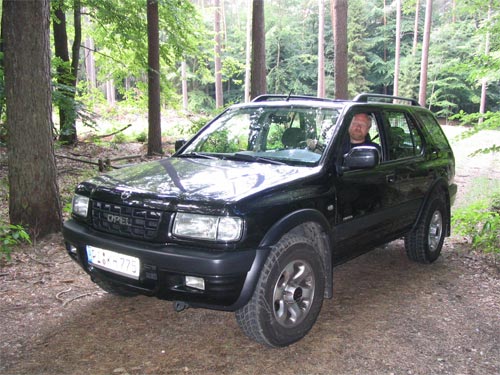 offroad in Mecklenburg-Vorpommern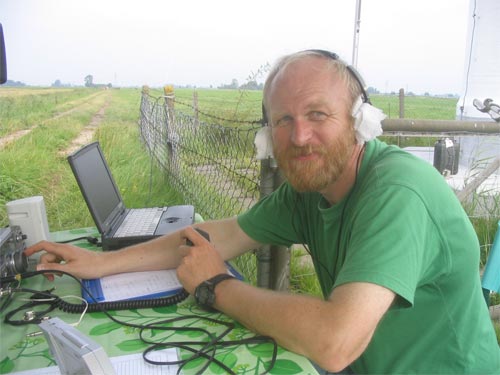 working as DK0RU during ILLW at the lighthouse "Scheelenkuhlen" - with hot ears ;-)) -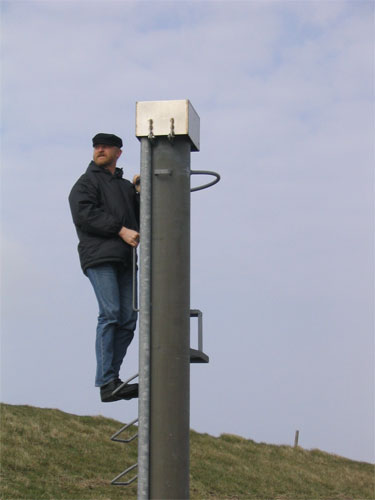 sluice gate on Mondoe (OZ) - where's the DX ??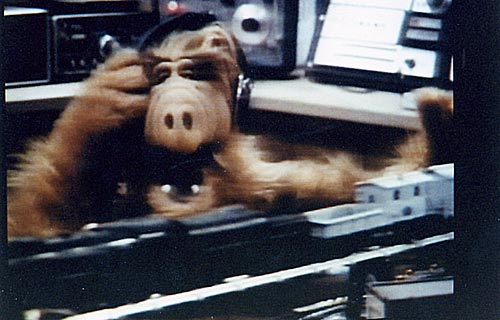 is Alf a Ham ? (sea the TS-700 in the background)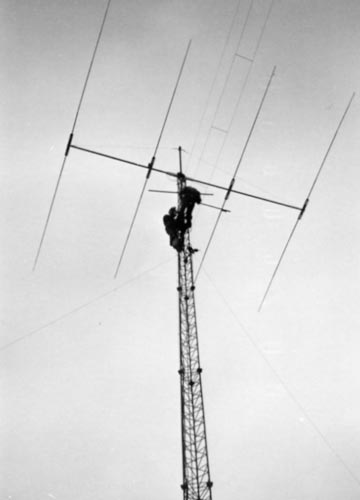 20m hight tower climbing with Klaus (DJ2VB)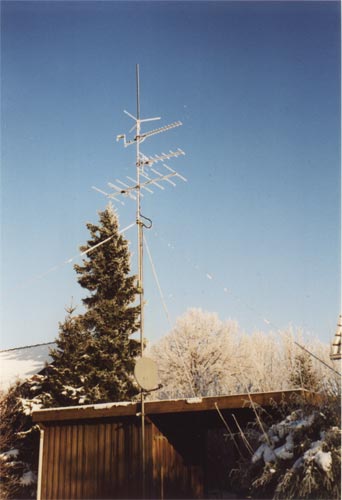 VHF/UHF areals in the winter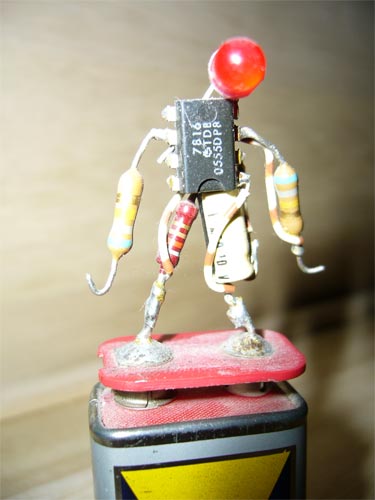 LED man (idea taken from the "Elector" magazine)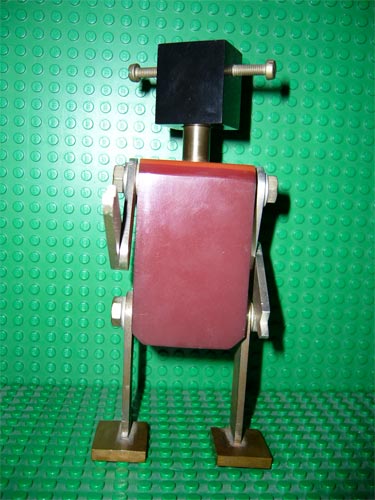 Schrotty (a robot made during my podiatry)

three tubes (2C 39BA, RL12 P35, TBL 2/500)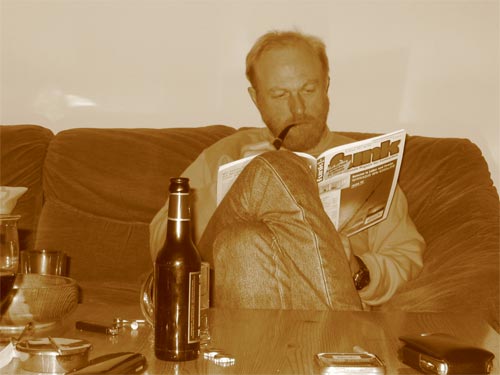 beer, pipe and a ham radio magazine
(sepia-effect)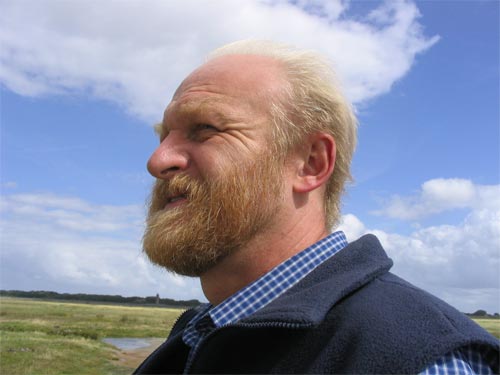 fresh air for fresh ideas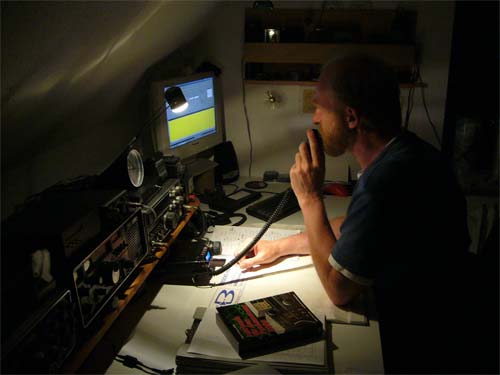 IARU HF World Championship july 2006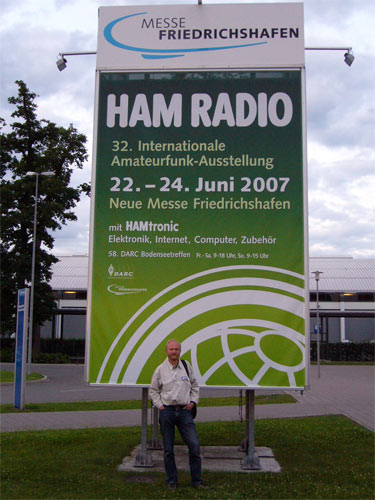 Ham Radio Friedrichshafen 2007 ...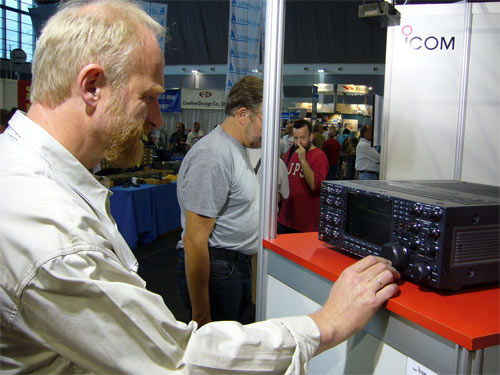 ... trying the Icom IC-7800 ...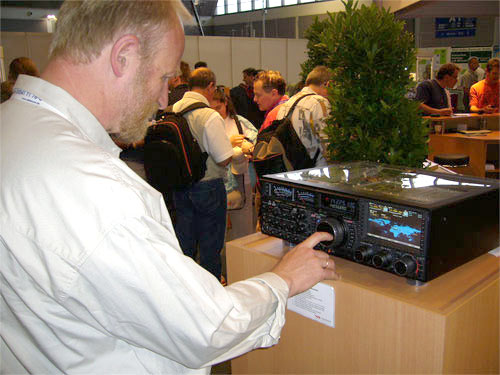 ... or better the Yaesu FT-DX-9000D??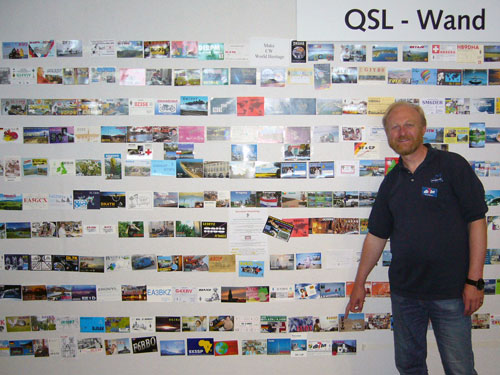 my QSL card on the QSL wall of Ham Radio Friedrichshafen 2008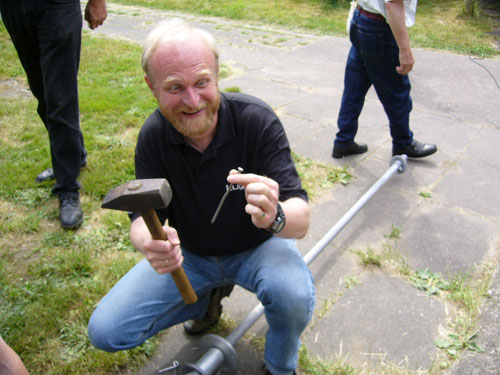 ;-)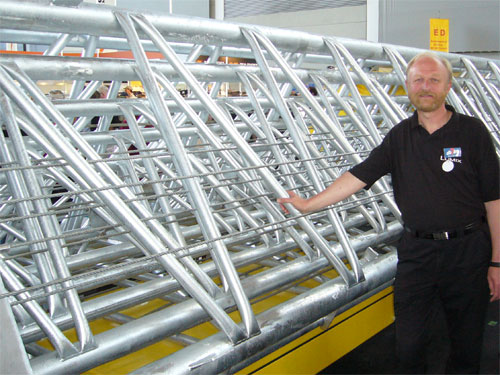 44m high, 28,000€, but not mine...

Yeasu booth at the Ham Radio fair 2009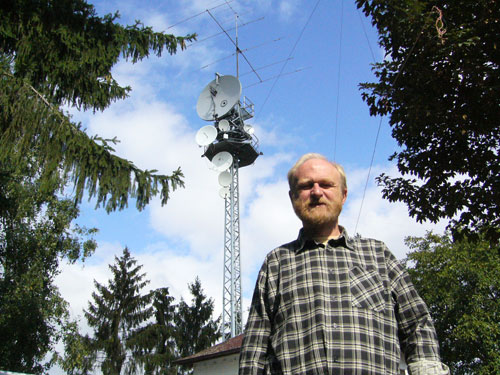 UKW-Tagung 2009 in Weinheim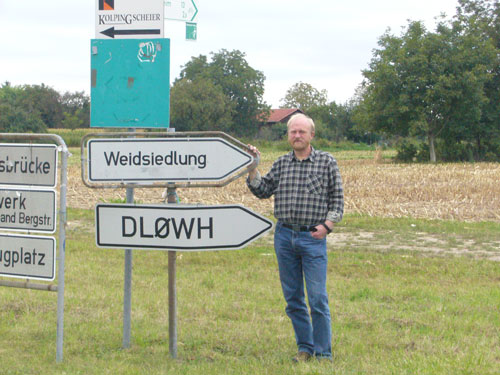 DL0WH − Clubstation with an own road sign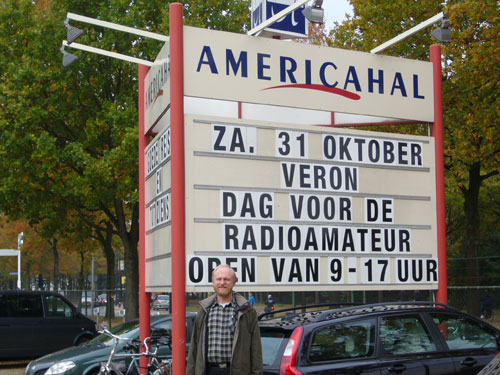 Dag voor de Radio Amateur 2009 in Apeldoorn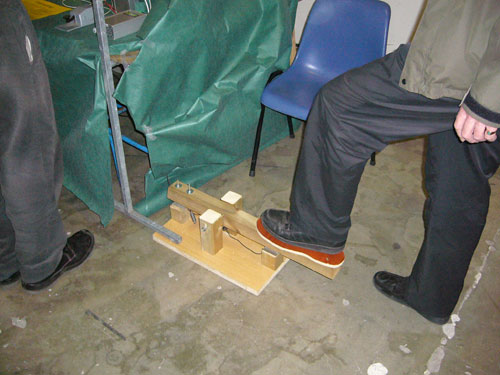 QLF test by PA0WV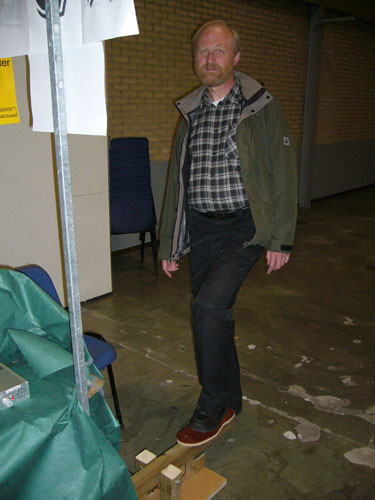 QLF test by PA0WV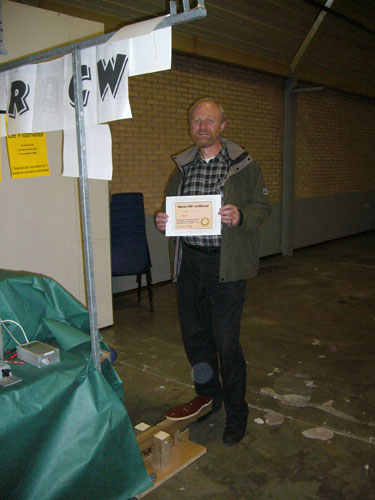 QLF award by PA0WV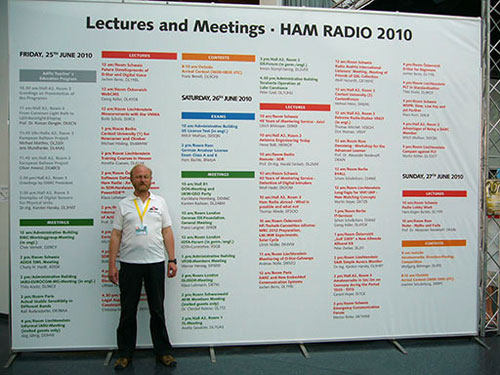 Lectures at the Ham Radio 2010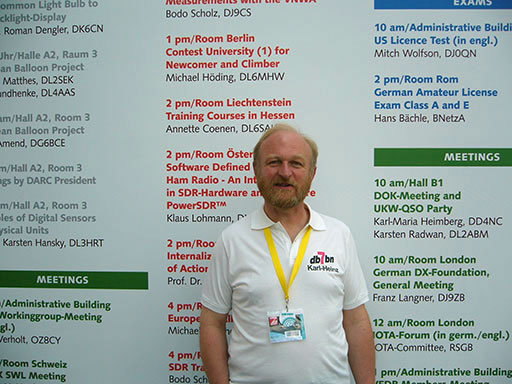 closer look at Karl-Heinz at the Ham Radio 2010

Ham Radio 2011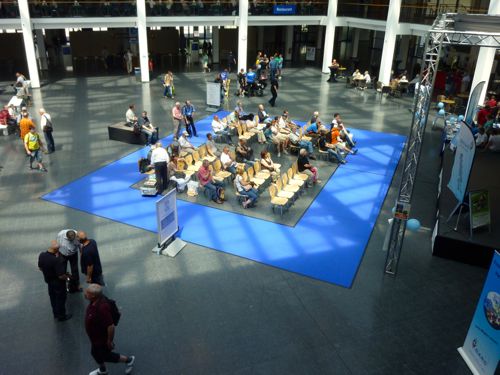 event stage at the Ham Radio 2012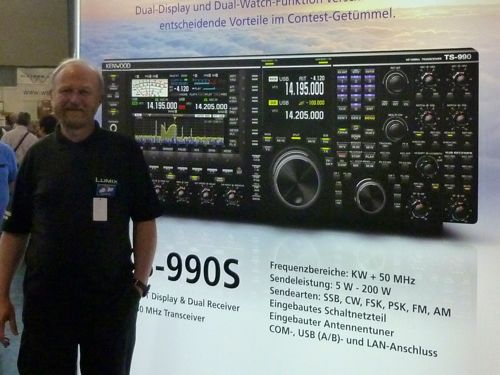 The new TS990S presented for the first time at the Ham Radio 2012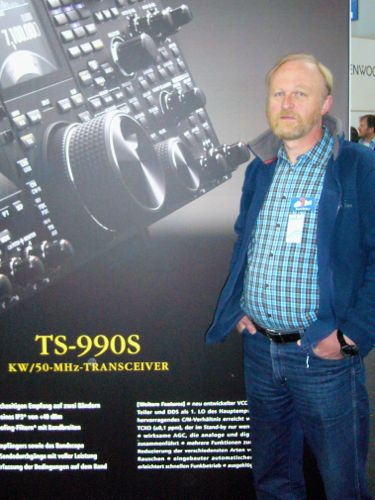 This year one can finally buy the TS990S ...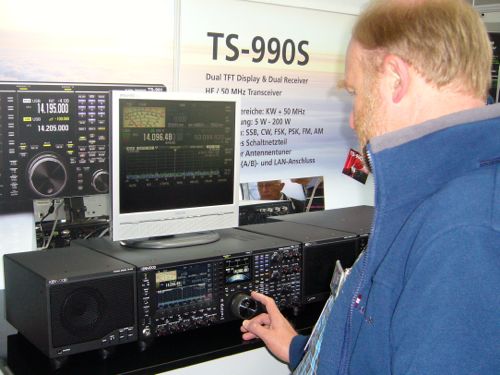 ... and get in touch with it at the Ham Radio 2013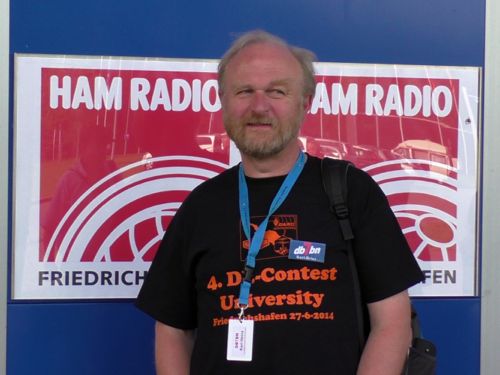 Ham Radio 2014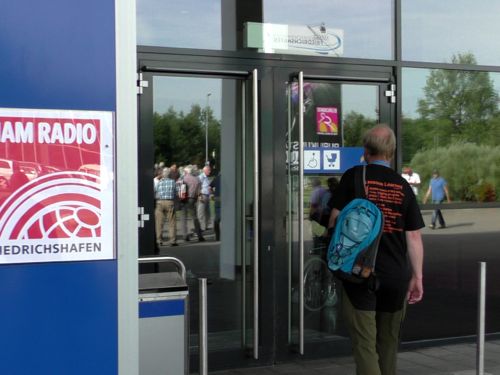 Waiting for the entry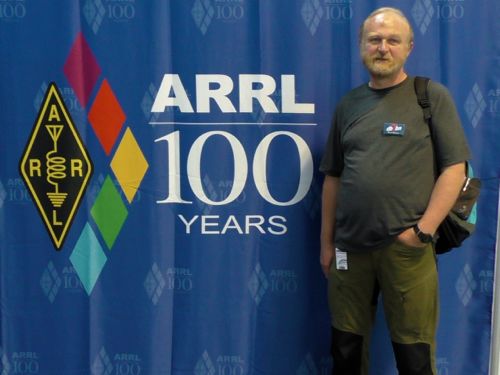 100 years ARRL

My new QSL card on the QSL wall at the Ham Radio 2014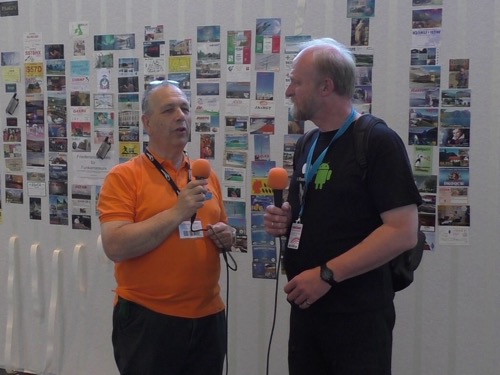 Interview with Martin Butler from the ICQ podcast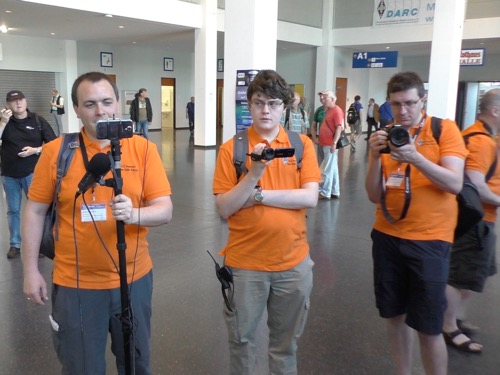 What it looks like being interviewed

Ham Radio 2015: Enjoy your meal!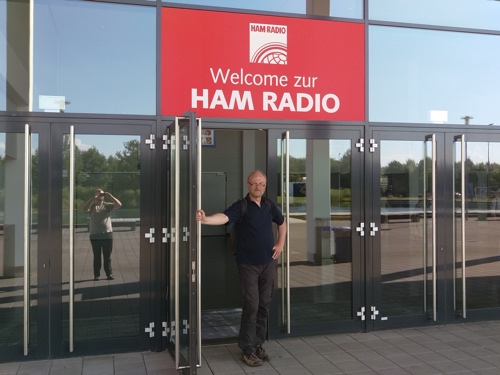 Ham Radio 2016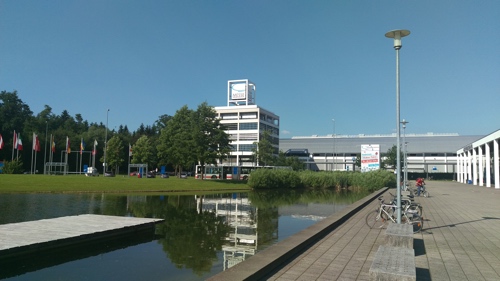 Fairground Friedrichshafen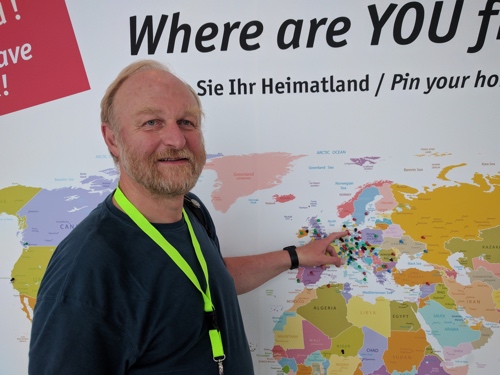 Ham Radio 2017


So many Drake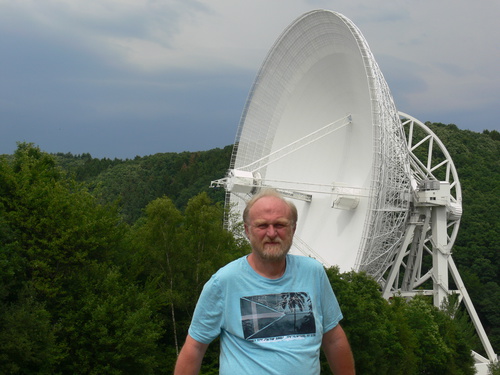 Radio Telescope Effelsberg in the Eifel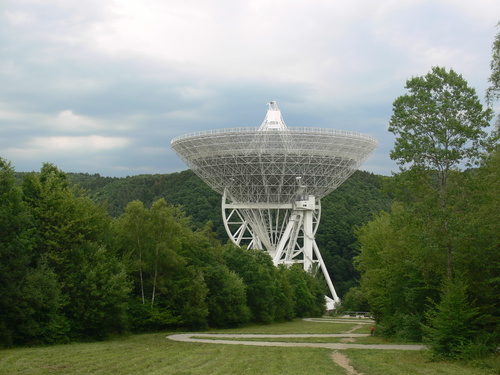 The telescope in parking position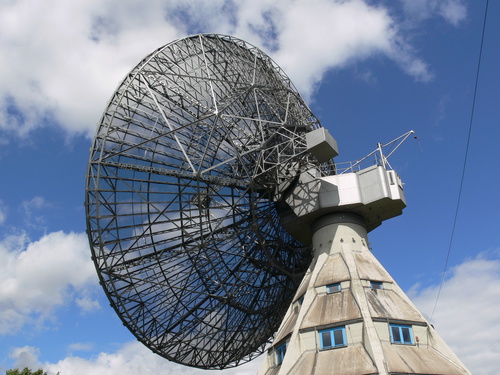 Astropeiler Stockert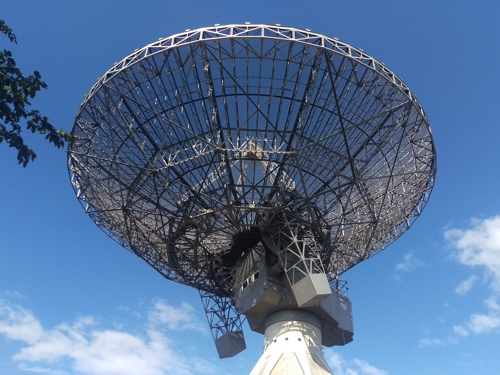 Astropeiler Stockert

Getting to the working platform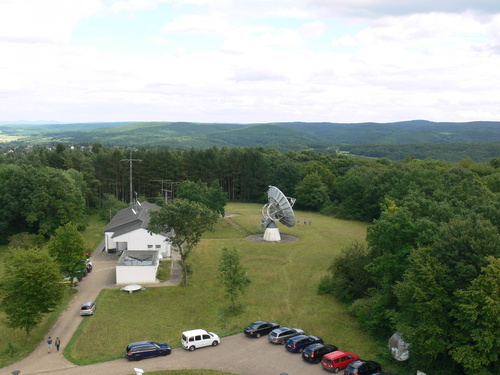 Look over the campus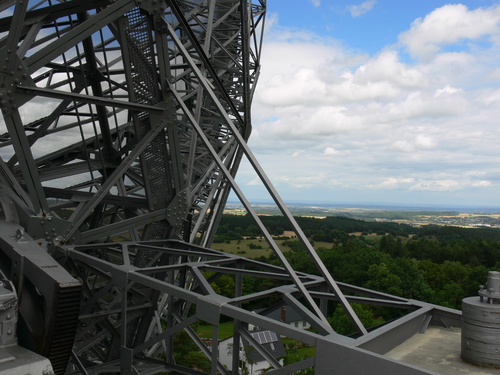 Look from the working platform

Old GHz technology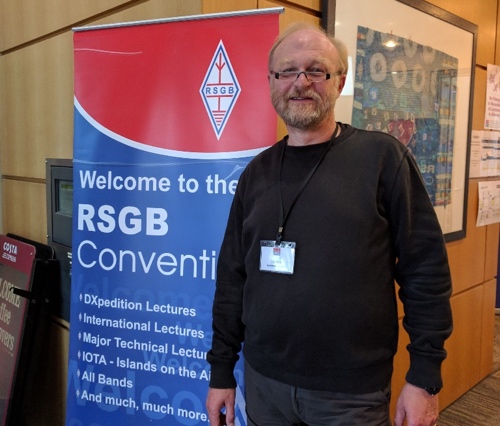 RSGB Convention 2017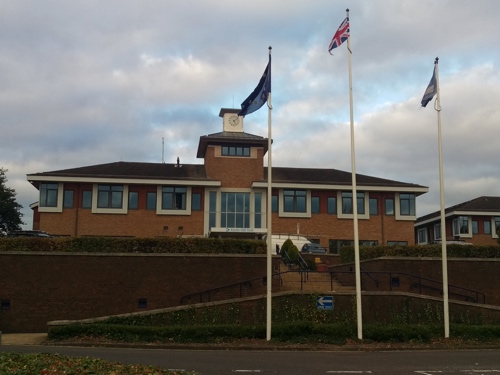 Kents Hill Park Training and Conference Centre in Milton Keynes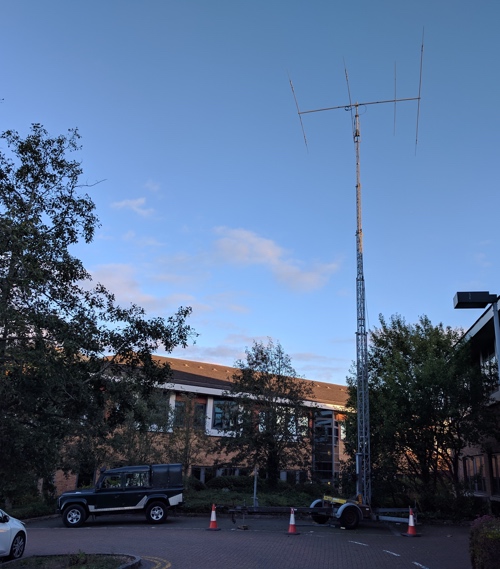 Portable HF Beam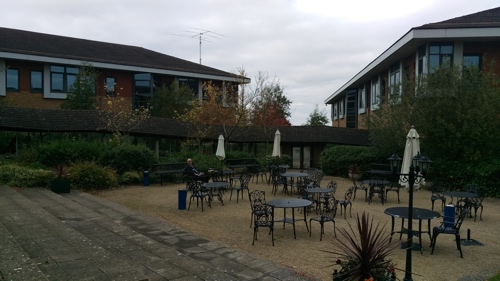 Garden of the conference center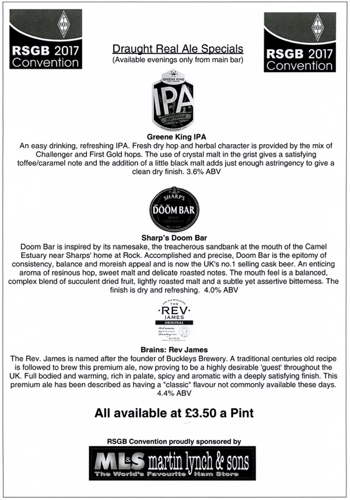 Draught Real Ale Specials served at the conference bar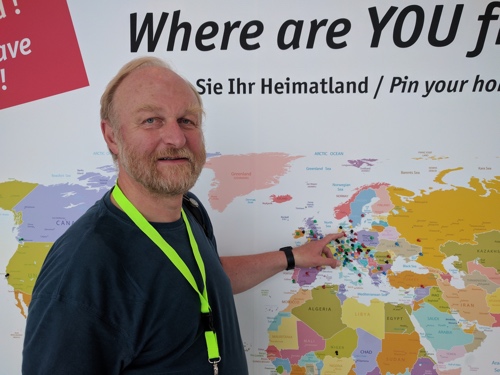 Ham Radio 2017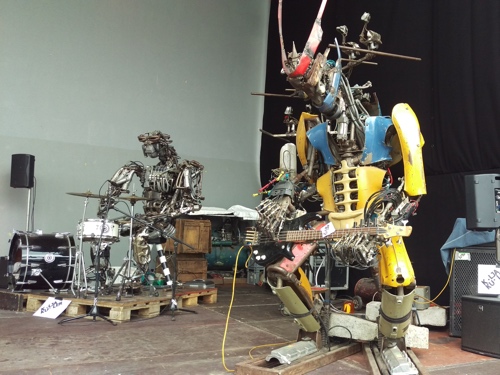 One Love Machine Band by Kolja Kugler at the Ham Radio 2017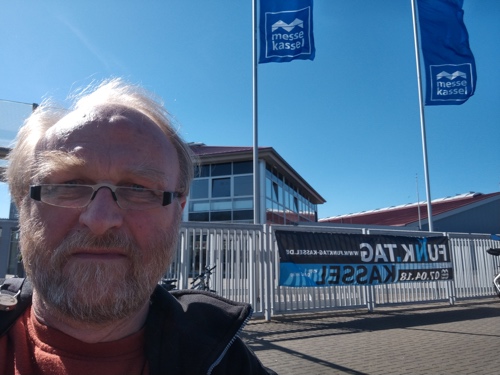 Funk.Tag Kassel 2018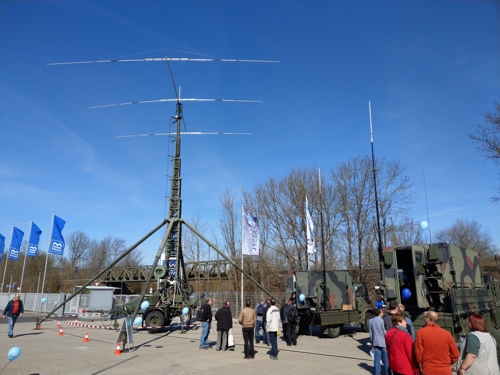 Funk.Tag Kassel 2018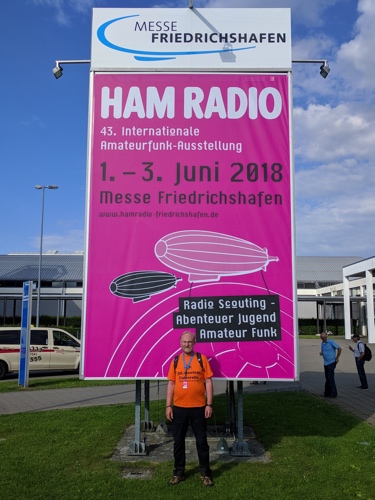 Ham Radio 2018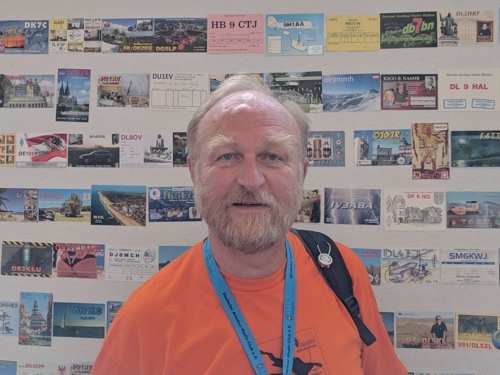 Ham Radio 2018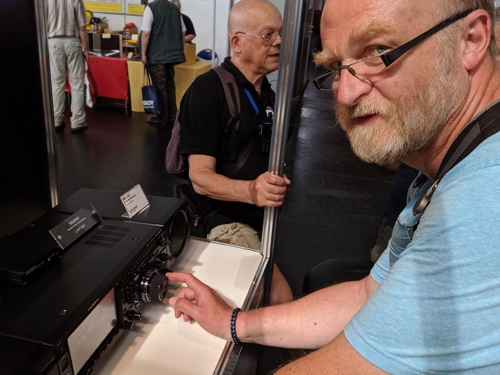 the new Yaesu FT-DX101D

Ham Radio 2019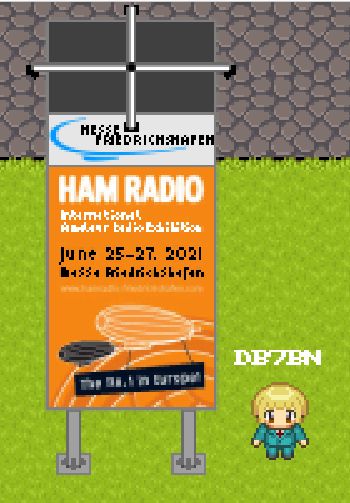 Ham Radio World 2021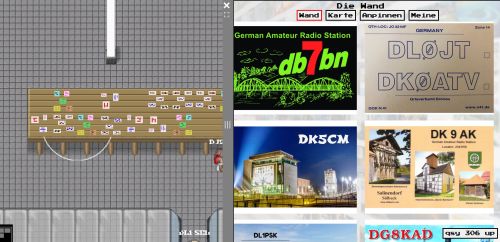 virtual QSL-Wall at Ham Radio World 2021